Claymont Toddler Care – One-year-old Room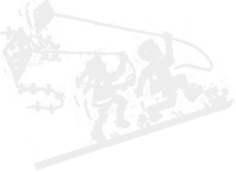 Our one-year-old program has been designed to encourage play to stimulate growth and development. In our colorful environment, you don't have to wear shoes, and we provide hospital shoe covers for visitors and staff to use when entering the room.
Another shoe-less room is our toddler center. This area offers areas of play that will stimulate their development. Growth in communications skills is just one of the outcomes for our toddlers, and artistic, and motor skill development is helped through hands-on projects. Toddlers will enjoy the environment and have new experiences to share at home.
Early Childhood Education
Our teachers provide lessons based on the FunShine Curriculum. This curriculum is forward-thinking, comprehensive, research-based, and research-proven and has been tested in the field for over 30 years.
FunShine Curriculum works to integrate discovery, sensory play, dramatic play, and self-help skills to stimulate each student. The center provides breakfast, lunch, an afternoon snack, milk, and 100% juice. Parents are required to provide diapers and wipes.
Brandywine Child Care and Preschool have over 10 years of serving the Delaware communities of Wilmington and Claymont. All students benefit from our comprehensive program that includes aspects of learning to develop cognitive and exploration skills, among others.
Claymont Toddler Program –
Two-year-old Room
Our toddler program encourages children to interact with one another and their teachers in a safe environment. Our two-year-old class enjoys a large space to get children to interact with one another and adults. Growing on what they learned in their one-year-old class, we incorporate what they learned about discovery, sensory, dramatic, and self-help skills.
At this age, children are seeking new experiences and knowledge. However, it needs to be in a safe and secure environment. Our program ensures the two-year-old students make new friends and continue to develop social skills in our safe environment.
Here, they can ask many questions and absorb new ideas. Our teaching staff encourages this through curriculum and plan.
Toddler Program and Toddler Care
Brandywine's experienced teachers work with students to increase their level of interaction. Through activities developed by the teachers, we help your child begin to grow into their personality. Combined with an educational curriculum, art and music are a daily part of the program.
Building communication skills through stimulating activities is the game for this class. We also assist with potty training and breakfast, lunch, and afternoon snacks in this classroom.
Claymont Preschool – Three-year-old Room
Our three-year-olds enjoy a bright and sunny classroom where they can practice their developing skills in an age-appropriate setting. Our students learn to cooperate in group settings and work on large and small muscle skill development.
You will notice a visible growth and increase in their speech and communication, as well as their curiosity and cognitive function.
Benefits of Our Claymont Preschool
Teachers at our preschool encourage cooperation through playful group activities, including creative plays, music, and physical activity opportunities to stimulate each child. With a large indoor space and a fenced outdoor area for fresh air, our three-year-old students have many options to work on muscle development.
Preparing for Kindergarten
This age group gets ready for pre-kindergarten. The focus is on fun while learning and integrating education standards into their day. The lessons they practice are designed to work with classmates to solve problems, growing social and problem-solving skills. As their problem-solving skills grow, they are better prepared for pre-K classes.
They will continue growing in their love of learning. You won't have any issues getting them to come back each day.
Pre-kindergarten Child Care
We pride ourselves on offering reliable and professional education for your children. We recently notched a 4-star level in the Delaware STARS program and are close to achieving our fifth. Your child will benefit from focused education exploring all cognitive and exploration skills facets.
Advanced Preschool Claymont, DE
Older three-year-olds and younger four-year-olds find the perfect fit in this class. They get more hands-on in a setting built just for them. Thinking skills are also developing at this age. Teachers encourage creative activities like developing their own stories.
They also grow social skills by learning cooperation, solving problems, and thinking outside the box. Children continue to develop small and large muscle groups through indoor and outdoor play and learning activities. As with our classrooms, lesson plans are developed using the nationally recognized FunShine Curriculum Program.
Creative Preschool Learning
Creativity for each student is raised to the next level. Their classroom is becoming more structured, allowing them the freedom to explore more freedom than before. They increase interaction with classmates while working on art and learning projects.
Our licensed teaching staff provides all the tools they will need to expand their learning curve and challenge their minds. This enhances their love of learning and prepares them for kindergarten.
Preschool Safety Standards
Your children are pushing the boundaries at this age. Luckily, our teachers and administrators are there to guide them in a safe environment. Brandywine Child Care and Preschool are keenly focused on the safety of each child in our classes.
Our safety program is continually reviewed to be sure our standards are the highest they can be. Our overall environment is comfortable and secure without feeling trapped in expressing themselves. Parents can feel confident that their child is safely inside our walls under our care.
Claymont Pre-kindergarten
Students getting ready for kindergarten are in a special stage of life. Four and young five-year-old students learn the skills to prepare for this next step. Our pre-kindergarten program focuses on the needed skills to make this transition as smooth as possible.
We work with the Brandywine School District to ensure our curriculum is in line with incoming kindergarten students' expectations.
Delaware Kindergarten Prep
Each student in our pre-K program graduates with the needed skills for success in kindergarten. The students in this class focus on pre-reading and writing skills, and problem-solving. As a bonus, they also have opportunities in art and music. You don't want to miss the summer graduation for this class!
Pre-K Program for Special Education
We are the only childcare center in the area that helps parents who have children with special education needs. Brandywine has a special education teacher on contract to help in this process. Field trips and assistance with IEPs are part of the role of our special education teacher.
Our strong relationships with the local public school district also ensure that the continuity of care is identified with IEPs (Individualized Education Plans) or IFSPs. We also offer assistance navigating the purchase of the care system.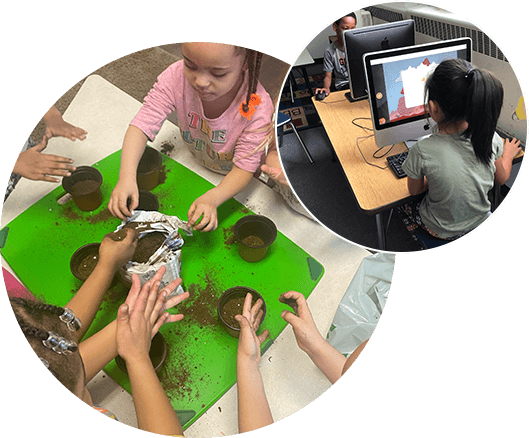 Before and After School Program
in Claymont
Our Before and After School program is for students in grades K-5 who attend the Brandywine School District. We have a classroom for kindergarten through 1st grade and one for 2nd through 5th grades. Students can arrive as early as 7:00 am and have breakfast before walking to school at Claymont Elementary School.
Claymont Elementary School is the only school offering this academic year's walking program. At the end of the school day, a Brandywine CCP staff member meets the group at the school and walks them to our center. We serve a snack after school and offer time for homework, arts and crafts, and gym and outside time. Students may be picked up before 5:30 pm.
The before and after school program is open on many school holidays and teacher in-service days. We also offer a full-time summer program for students in grades K-5.
Delaware Before & After School Care
Brandywine Child Care and Preschool have over 10 years of serving the Delaware communities of Wilmington and Claymont. All students benefit from our programs and knowledgeable staff. Caring for and teaching a child is what we do best.
Interested to learn more about our curriculum? Find complete details here.